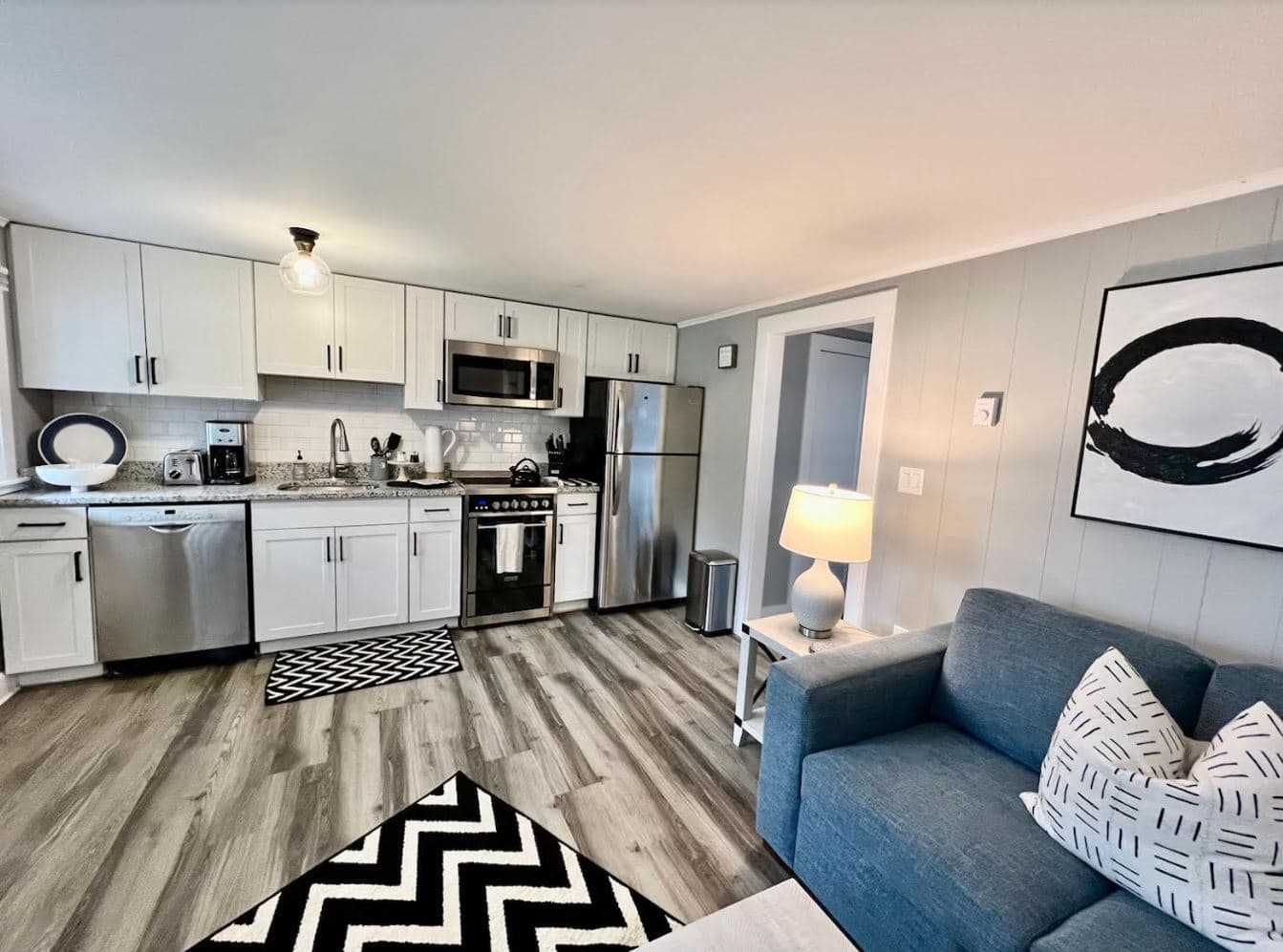 Withdrawn
Condominium in Downtown, Edgartown
1 bedroom
·
1 bathroom
·
478 SqFt
·
Constructed 1960
·
MLS #41040
Location, location, location! Recently renovated, this first floor 1 bedroom / 1 bathroom downtown Edgartown retreat offers easy access to shops, galleries, restaurants, Fuller Street Beach, and the Harbor. The kitchen features stainless steel appliances, granite countertops, and a tile backsplash. The open floor plan features a dining area, living area, and kitchen. The Edgartown Commons is a seasonal condo / hotel that offers a large pool, on-site property manager, housekeeping, and maintenance team. Those participating in the rental program enjoy a carefree ownership experience. Owners are not required to participate in the hotel program and can use their unit as they wish. Unit highlights include air conditioning, stainless steel appliances, newly installed flooring, an upgraded bathroom, and all new designer furniture. Strong rental history makes this an attractive investment opportunity.
Property highlights
Furnished
Community Pool
Public Beach
Town Sewer
Cable
Town Water
Property Details
Association Fee Includes:

Buyers / buyers agents should verify the fees by the Edgartown Commons. This unit is not part of the hotels rental program. For units in the rental programthe fee is around $1000.

Interior Features:

InsFloor 1: Unit 4 Features A Large Common Room With Dining Area, Living Area, and Kitchen. Private Bedroom + Full Bathroom.

Link MLS Comments:

Main Street to Peases Point Way North - First-floor unit in the front building facing Pease's Point Way. There is plenty of parking in front of the building.

Assessed Building Value:

137800.00
Tax Information
This property was most recently assessed in 2023. It has been assessed at a value of $137,800. The annual tax responsibility for this property is $350.
Contact an Agent
Phone number
Property Location
©2022 LINK, All Rights Reserved. Not responsible for misinformation or typographical errors. Prices are subject to change without notice. Listed by Keller Williams Realty.