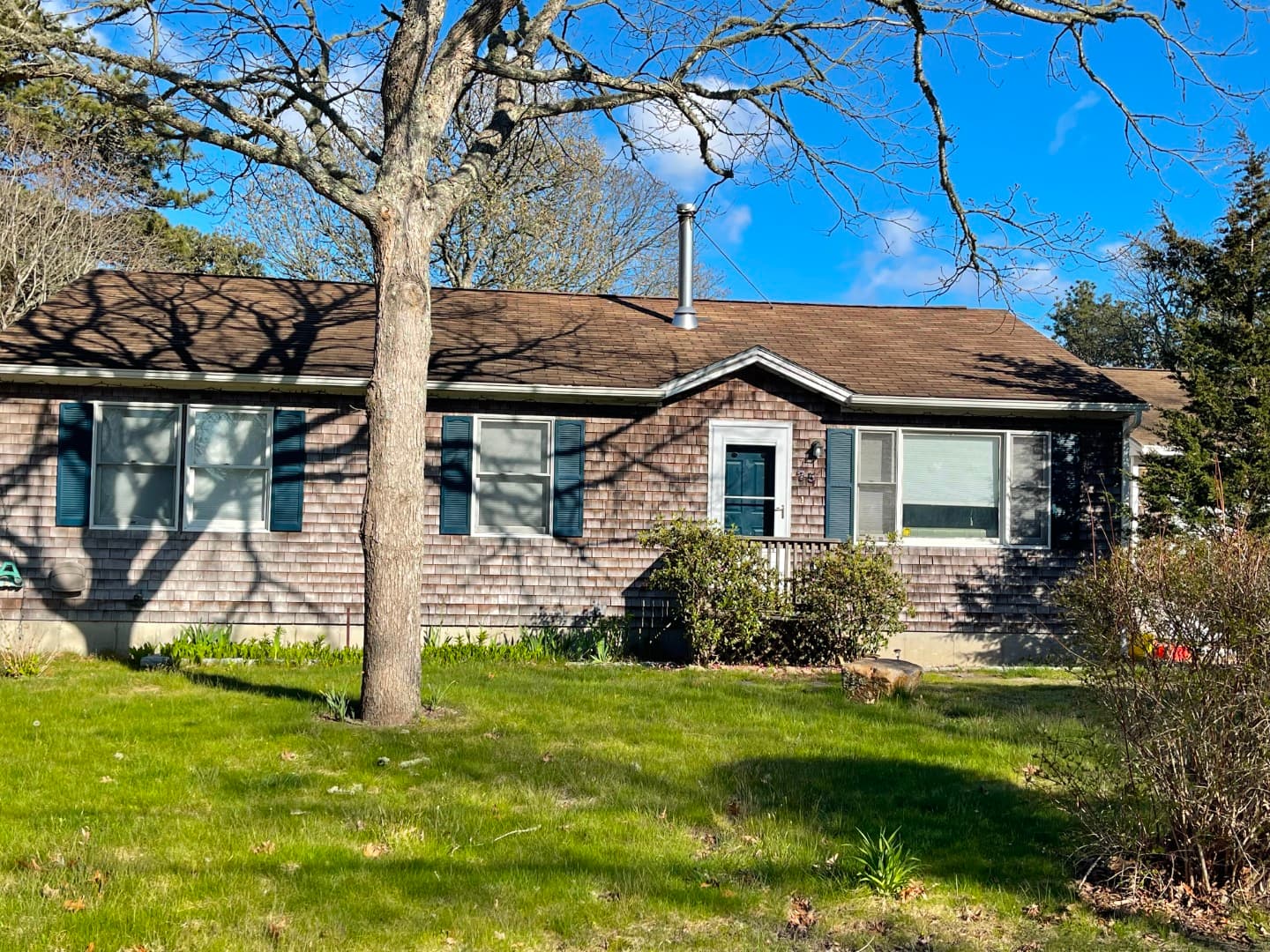 Pending
Single Family Residence in Sengy, Edgartown
3 bedrooms
·
2 bathrooms
·
1624 SqFt
·
0.41 acres
·
MLS #40715
Year round, permitted TWO FAMILY HOME in Edgartown. One residential unit is a 2 bedroom residence, the other unit is a 1 bedroom residence. The two residences are separated by a one bay garage, giving more privacy to each residential unit. This is a rare offering to have a permitted TWO FAMILY HOME in this great location, close to Segenotacket Pond, the bike path and only 2.8 miles from Edgartown downtown. More photo's to come. Showings to begin on May 15, 2023. ALL OFFERS MUST BE TENDERED NO LATER THAN 12:00 noon ON MAY, 25, 2023, WITH A LAPSE DATE NO SOONER THAN 12:00 noon on MAY 28, 2023. Agents must be present at the showings with their clients. ALL OFFERS MUST CONTAIN THE FOLLOWING LANGUAGE: The one bedroom apartment at the premises is currently occupied by a tenant who has a lease that terminates on October 31, 2023. Buyer shall accept title to the premises subject to the tenant's leasehold.
Property highlights
Stove
Unfurnished
Porch
Septic Tank
None
Town Water
Property Details
Association Fee Includes:

Interior Features:

Floor 1: TWO FAMILY Home, one residential unit with 2 bedrooms, a kitchen, livingroom, 1.5 baths. The other residential unit has 1 bedroom with an open kitchen/living room and full bath. One car garage.

Link MLS Comments:

From Edgartown-Vineyard turn onto Anthiers Way. The home is on the right towards the end, closer to the Boulevard.

Assessed Building Value:

597900.00

Assessed Land Value:

299300.00
Tax Information
This property was most recently assessed in 2023. It has been assessed at a value of $897,200. The annual tax responsibility for this property is $2,260.
Contact an Agent
Phone number
Property Location
©2022 LINK, All Rights Reserved. Not responsible for misinformation or typographical errors. Prices are subject to change without notice. Listed by Vineyard Village Realty.