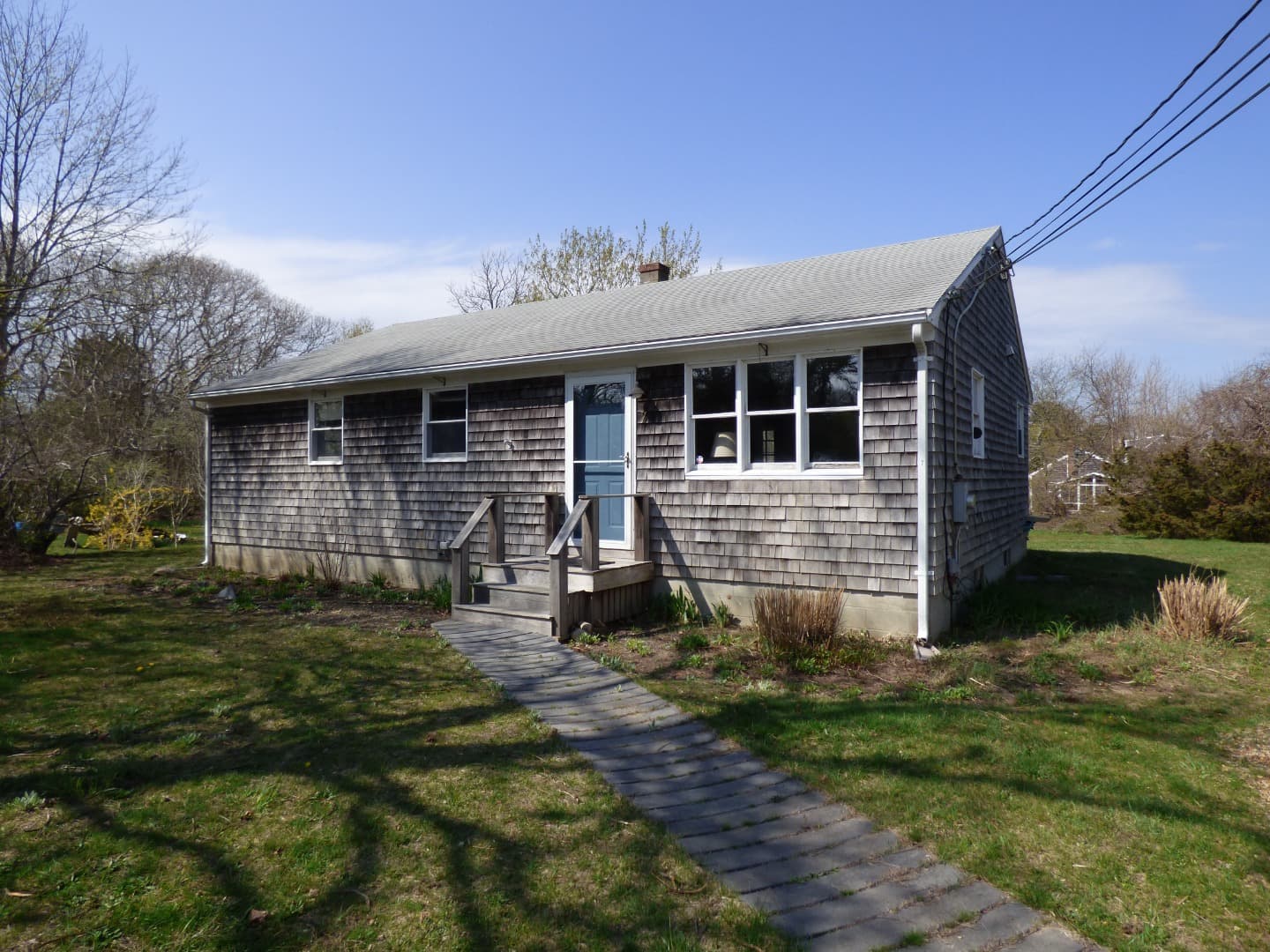 Active Under Contract
Single Family Residence in Central, Oak Bluffs
3 bedrooms
·
1 bathroom
·
1120 SqFt
·
0.25 acres
·
MLS #39420
Ranch-style home located off Wing Road in Oak Bluffs... one lot from the corner of Richmond and Franklin Street. Great location for easy access to town and beaches. Level lot with ample yard and plenty of room in the back yard for gardens. The house needs updating and is being sold AS IS. It is the buyer's responsibility to upgrade the cesspool system to a Title V system. 3 bedrooms and 1 full bath. Large eat-in kitchen. Rear deck off kitchen with outdoor shower. Forced hot water oil heat. Well insulated. Full basement. Broker has owner interest.
Property highlights
Stove
Washer
Unfurnished
Public Beach
Deck
Cesspool
Cable
Town Water
Property Details
Association Fee Includes:

Foundation Types:

cement block

Interior Features:

Ins,OShFloor 1: 3 bedrooms, full bath, eat-in kitchen, front living roomFloor 2: 0Floor 3: 0

Link MLS Comments:

Off Wing Road. Take Franklin to first left on Richmond. First house on right.

Lot Features:

large lawn area. Large rear deck.

Parking Features:

ample parking in driveway

Assessed Building Value:

219100.00

Assessed Land Value:

323000.00
Tax Information
This property was most recently assessed in 2023. It has been assessed at a value of $542,100. The annual tax responsibility for this property is $3,600.
Contact an Agent
Phone number
Property Location
©2022 LINK, All Rights Reserved. Not responsible for misinformation or typographical errors. Prices are subject to change without notice. Listed by Wiggy's Pond Real Estate.