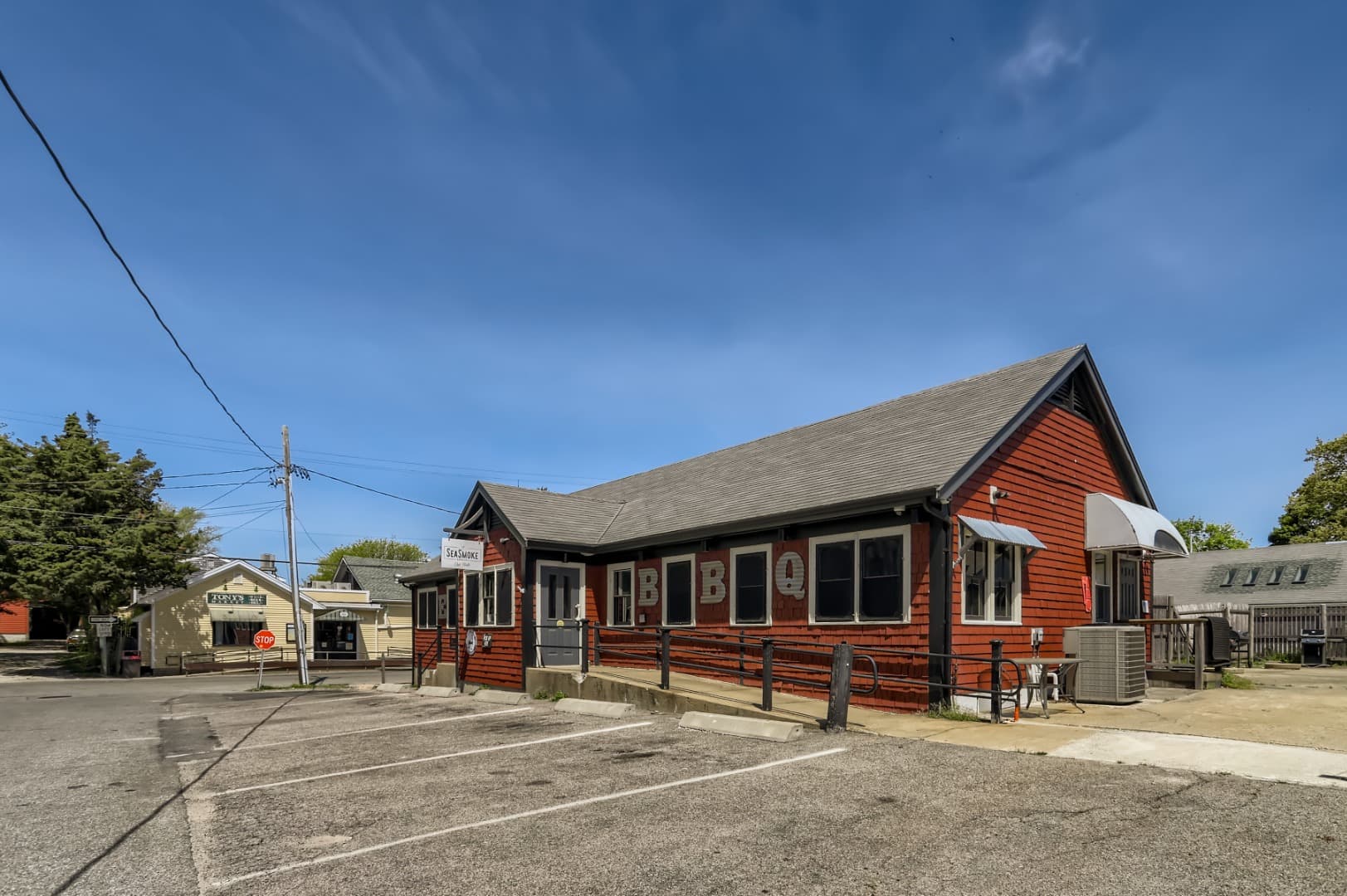 Commercial in Downtown, Oak Bluffs
1 bathroom
·
1710 SqFt
·
0.14 acres
·
Constructed 1994
·
MLS #39594
Priced to sell, vibrant restaurant opportunity and strong investment. This property is perfect for anyone looking to run a business with an opportunity to build a home onsite. An uncommon asset on Martha's Vineyard. A new owner can construct a home for themselves or perhaps two apartments for a mix of personal use and employee housing or rental units. A successful business is included in the price as well as the restaurant equipment. There is an opportunity to enhance the outdoor seating atmosphere and continue with the 74 seat capacity inside. The building is in great condition as much of it was renovated in 2017 which includes new restaurant equipment (stoves, refrigerators, freezers, all necessary kitchen items) as well as a new propane HVAC system. This is a gem of an opportunity in a really great location. Very easy to step right in to a fully functioning and well-equipped business and design your own home for the property. This area is rapidly changing and becoming a highly desirable area in Oak Bluffs.
Property highlights
Furnished
Public Beach
Patio
Town Sewer
Cable
Town Water
Property Details
Association Fee Includes:

Basement:

Full basement outfitted well with a second kitchen and dish stationwalk-in refrigeratorsfreezersstorageofficehalf-bath

Foundation Types:

full basement with extra kitchenstoragecoolersfreezersofficebath

Interior Features:

AC,InsFloor 1: Open space with multiple tables for dining, two half-baths and kitchen. High ceilings, bright, fun interior vibe

Lot Features:

yes manicured and arranged for patio seating for the restaurant

Parking Features:

yes plenty of parking and additional deeded spaces in the Tony's Market lot

Assessed Building Value:

491100.00

Assessed Land Value:

384200.00
Tax Information
This property was most recently assessed in 2023. It has been assessed at a value of $875,300. The annual tax responsibility for this property is $4,700.
Contact an Agent
Phone number
Property Location
©2022 LINK, All Rights Reserved. Not responsible for misinformation or typographical errors. Prices are subject to change without notice. Listed by Tea Lane Associates.