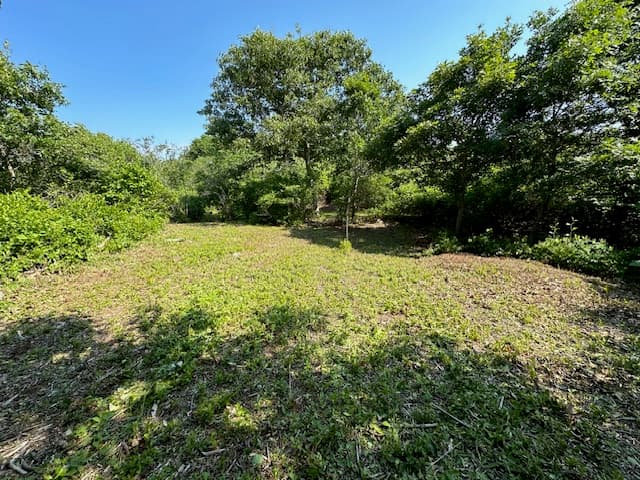 Withdrawn
Unimproved Land in South, Aquinnah
2.76 acres
·
MLS #40830
·
MLS #40830
In a coveted part of Aquinnah just a few hundred yards from Menemsha Pond, this south facing building site is the perfect canvas for your new custom home. Partially cleared to allow you to envision how the building will relate to the property and see the potential for large meadows/pasture. The private site is ideal for solar and located in an area of high values close to the water. The natural qualities of the home site will allow for a full lower level walk out, or a home with classical, contemporary, active or passive solar qualities. East Pasture is an ideal Aquinnah location, close to Chimark and restaurants with easy bike or car access to the new Onassis Land Bank property, Lobsterville Beach, Herring Creek on Menemsha Pond, Philbin Beach, as well as the Eastman conservation property to get to the pond. This property has deeded walking rights to Menemsha Pond specifically for swimming. The sellers have completed the archeology. The septic design is completed for 6 bedrooms, and and the well has been installed. Your vision is all that is required. This property is private, gorgeous and has tons of potential for your new home. Sellers have been in conversation with contractors about construction of a home on the site and would be happy to share that information. Broker has an owners interest in the property.
Property Details
Association Fee Includes:

Fees start after house is constructed for road maintenence

Link MLS Comments:

State Rd to East Pasture Road to East pasture Way- park at right in clearing.

Lot Features:

Abutter has an access easement to get to their house. We have a walking easement to get to the pond.

Assessed Building Value:

NaN

Assessed Land Value:

1011200.00
Tax Information
This property was most recently assessed in 2023. It has been assessed at a value of $1,011,200. The annual tax responsibility for this property is $6,200.
Contact an Agent
Phone number
Property Location
©2022 LINK, All Rights Reserved. Not responsible for misinformation or typographical errors. Prices are subject to change without notice. Listed by Feiner Real Estate.