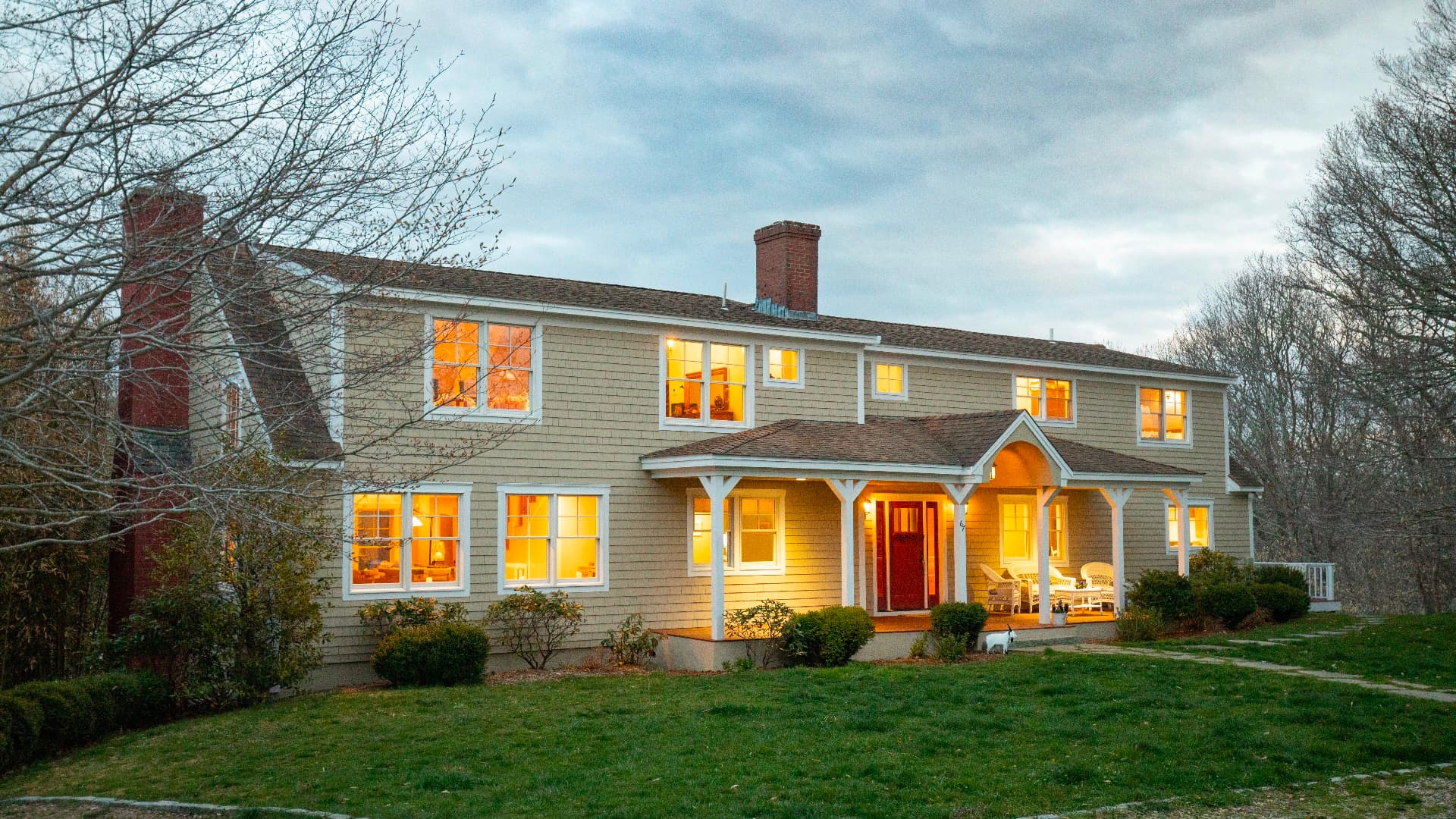 Single Family Residence in Lambert's Cove, West Tisbury
8 bedrooms
·
7 bathrooms
·
6697 SqFt
·
4.6 acres
·
MLS #40647
Have you been seeking a private Martha Vineyard estate with a stunning main-home, a spacious guest house, two barns, and a serene lotus pond? Look no further! Picturesquely nestled on an expansive 4.6-acre parcel just minutes from several beaches, the exceptional property warmly welcomes with towering mature trees, neatly manicured landscaping, and sprawling greenspace. Emanating unmistakable Northeastern charm, the 7BR/5.5BA main-home offers a feast for the senses with gorgeous farmhouse architecture, an inviting covered front porch, and whimsical stone sidewalks. Multigenerational and flex space needs are satisfied further with the 1BR/2BA, "As-Is" guesthouse. Easily utilize the home for long-term guests, a home office, an art studio, a meditation retreat, or a lifestyle-specific need. This unique property affords a wealth of possibilities and comfortably sleeps 22 people.
Property highlights
Unfurnished
Public Beach
Deck
Water Views
Septic Tank
Satellite
Well Water
Property Details
Association Fee Includes:

Foundation Types:

Concrete

Interior Features:

AC,Ins,Irr

Assessed Building Value:

NaN
Tax Information
This property was most recently assessed in 2022. The annual tax responsibility for this property is $11,123.
Contact an Agent
Phone number
Property Location
©2022 LINK, All Rights Reserved. Not responsible for misinformation or typographical errors. Prices are subject to change without notice. Listed by eXp Realty.