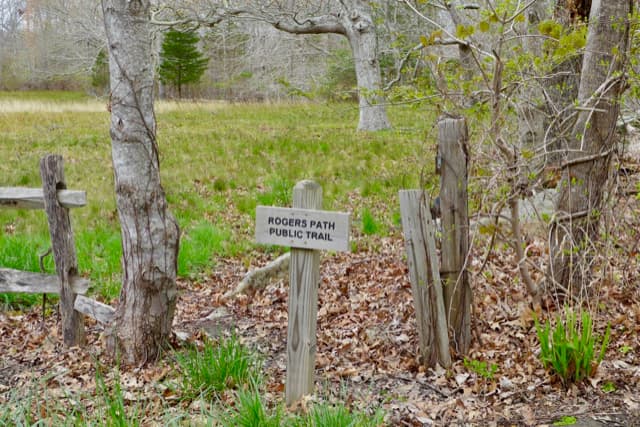 Unimproved Land in Lambert's Cove, West Tisbury
4.25 acres
·
MLS #40416
·
MLS #40416
Undulating parcel of woodland located near North Tisbury village amenities, bounded on two sides by stone walls, with an abutting large parcel to the north and the 932 acres of Seven Gates Farm to the west. Access to the property is via Rogers Path, a "special way". The Planning Board has granted a Special Permit to create a curb cut off the way, which will need some work to make it more navigable by vehicle. Seller has now successfully negotiated purchasing access to tie into power/intelligence lines. At the asking price, those utility easements will be transferred to buyer; unless buyer prefers to develop the property "off grid". Limited estate rules apply, meaning that after the Personal Representative (Seller) has accepted an offer to purchase the property, except if agreed otherwise in the purchase and sale agreement called for in the offer, Seller may accept higher offers up to the point of sale; however, Seller will give Buyer the opportunity to match or exceed any 3rd party offer received and vetted. Seller's performance is contingent upon its ability to procure a License from the Probate Court satisfactory to Seller. The property is being offered "as is". To date no perc test has been performed or well installed.
Property Details
Association Fee Includes:

Link MLS Comments:

Please call listing agent to assist with showing the property. Parking is very limited so it will be best to car pool from State Road into the lot.

Assessed Building Value:

0.00

Assessed Land Value:

781700.00
Tax Information
This property was most recently assessed in 2023. It has been assessed at a value of $781,700. The annual tax responsibility for this property is $3,400.
Contact an Agent
Phone number
Property Location
©2022 LINK, All Rights Reserved. Not responsible for misinformation or typographical errors. Prices are subject to change without notice. Listed by Karen M. Overtoom R.E..