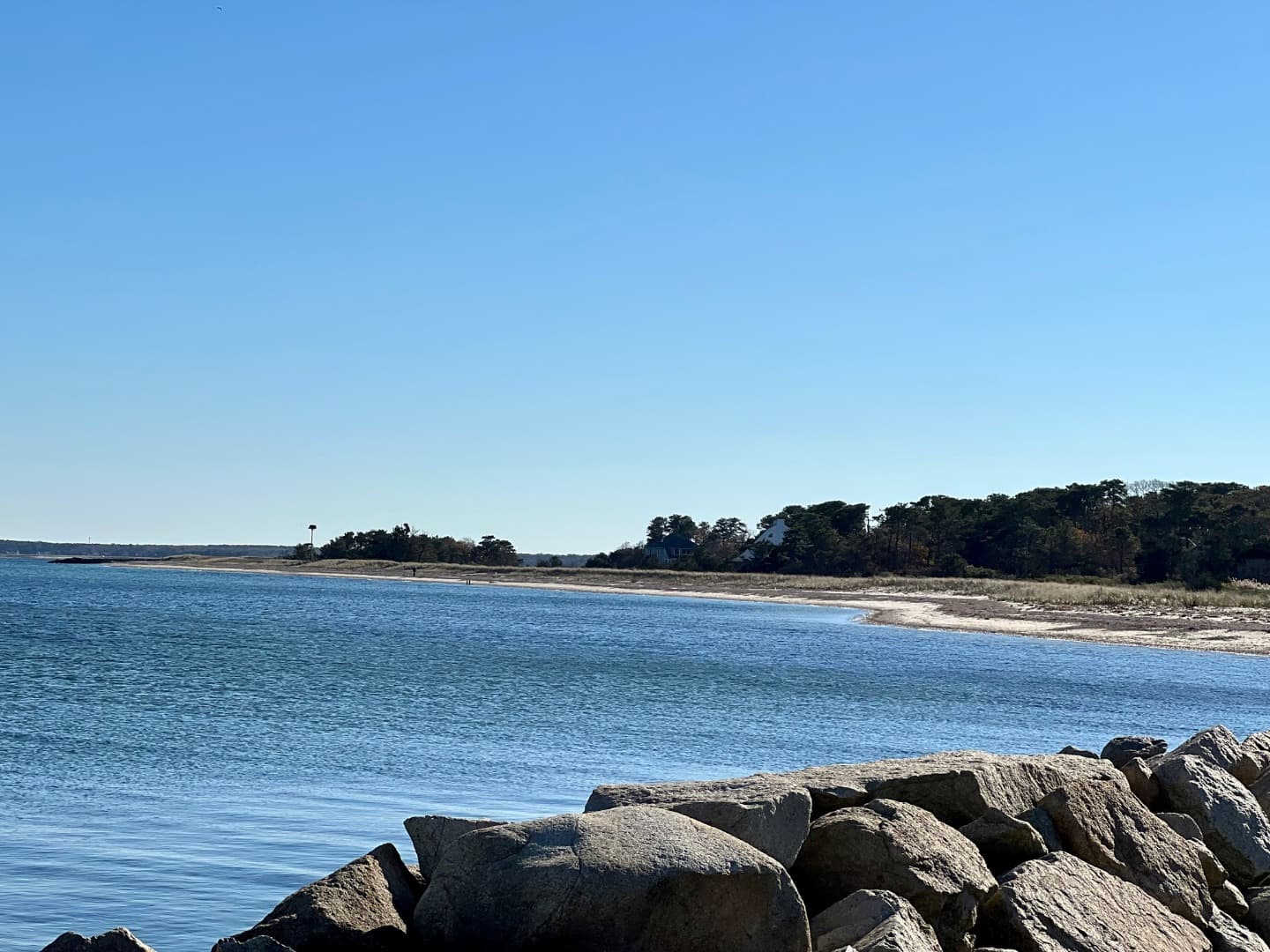 Withdrawn
Unimproved Land in State Beach, Oak Bluffs
1.89 acres
·
MLS #40313
·
MLS #40313
Become part of the Harthaven community, a wonderful enclave on the outskirts of Oak Bluffs on the way to Edgartown with beauty, privacy and history. This 1.89-acre parcel abutting conservation land, is ready to build. The gently sloping, wooded lot can support up to an 8-bedroom home. Owner has 6BR septic and Con. Com. approvals in place. Luxury 6945 Square feet house design with 2 car garage and walk out basement. Accepting design and approvals will significantly shorten building process. Pool is possible but requires additional approval. Harthaven Association include a mile of Nantucket Sound beach with parking areas, access to farm pond, a small boat harbor with dock, and tennis/pickleball court. Lot proximity affords a wonderful walk to Farm Neck golf course along Trade Winds field trail. Close to bike path, walking trails, and more.
Property Details
Association Fee Includes:

Road maintenancecommon area and beach maintenancetennis available (extra one -time $500 fee & $50/year)

Link MLS Comments:

Seaview Road to Farm Pond Road. Take a left onto MArtha's Park Road. Bottom of hill take a left. Continue to first vacant lot on right just after house marked #49

Assessed Building Value:

NaN

Assessed Land Value:

860200.00
Price History
August 30, 2023
$1,495,000
November 26, 2022
$1,595,000
Tax Information
This property was most recently assessed in 2023. It has been assessed at a value of $860,200. The annual tax responsibility for this property is $4,550.
Contact an Agent
Phone number
Property Location
©2022 LINK, All Rights Reserved. Not responsible for misinformation or typographical errors. Prices are subject to change without notice. Listed by Conroy & Company R.E., Inc..