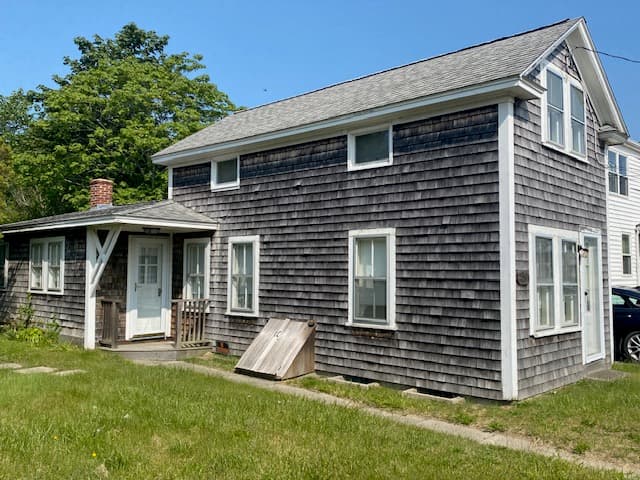 Withdrawn
Single Family Residence in Lagoon, Vineyard Haven
2 bedrooms
·
1 bathroom
·
900 SqFt
·
0.1652 acres
·
MLS #41299
Fantastic in-town opportunity. Backed up the Veterans park in the waterfront commercial district, this double parcel has multiple opportunities for homes, businesses and a combination of both. The height of the building is measured from the base of the finished first floor so a lower level garage does not count towards height. Buyer should do their own due diligence and consult with town but likely any building will have a lovely view of the part to the south with great solar potential. This is an area that is appreciating quickly as many homes are being improved and people are finding living close to town has great benefits. These two properties can be used together to create a fantastic plan for the new owner.
Property highlights
Unfurnished
Public Beach
Town View
Town Sewer
Cable
Town Water
Property Details
Association Fee Includes:

Interior Features:

InsFloor 1: kitchen, bath, living roomFloor 2: 2 bedrooms

Link MLS Comments:

From 5 corners, take the right into the property after the thrift shop. The open area will house another structure shortly.

Assessed Building Value:

0.00
Price History
September 07, 2023
$1,050,000
Tax Information
This property was most recently assessed in 2023. The annual tax responsibility for this property is $3,000.
Contact an Agent
Phone number
Property Location
©2022 LINK, All Rights Reserved. Not responsible for misinformation or typographical errors. Prices are subject to change without notice. Listed by Feiner Real Estate.