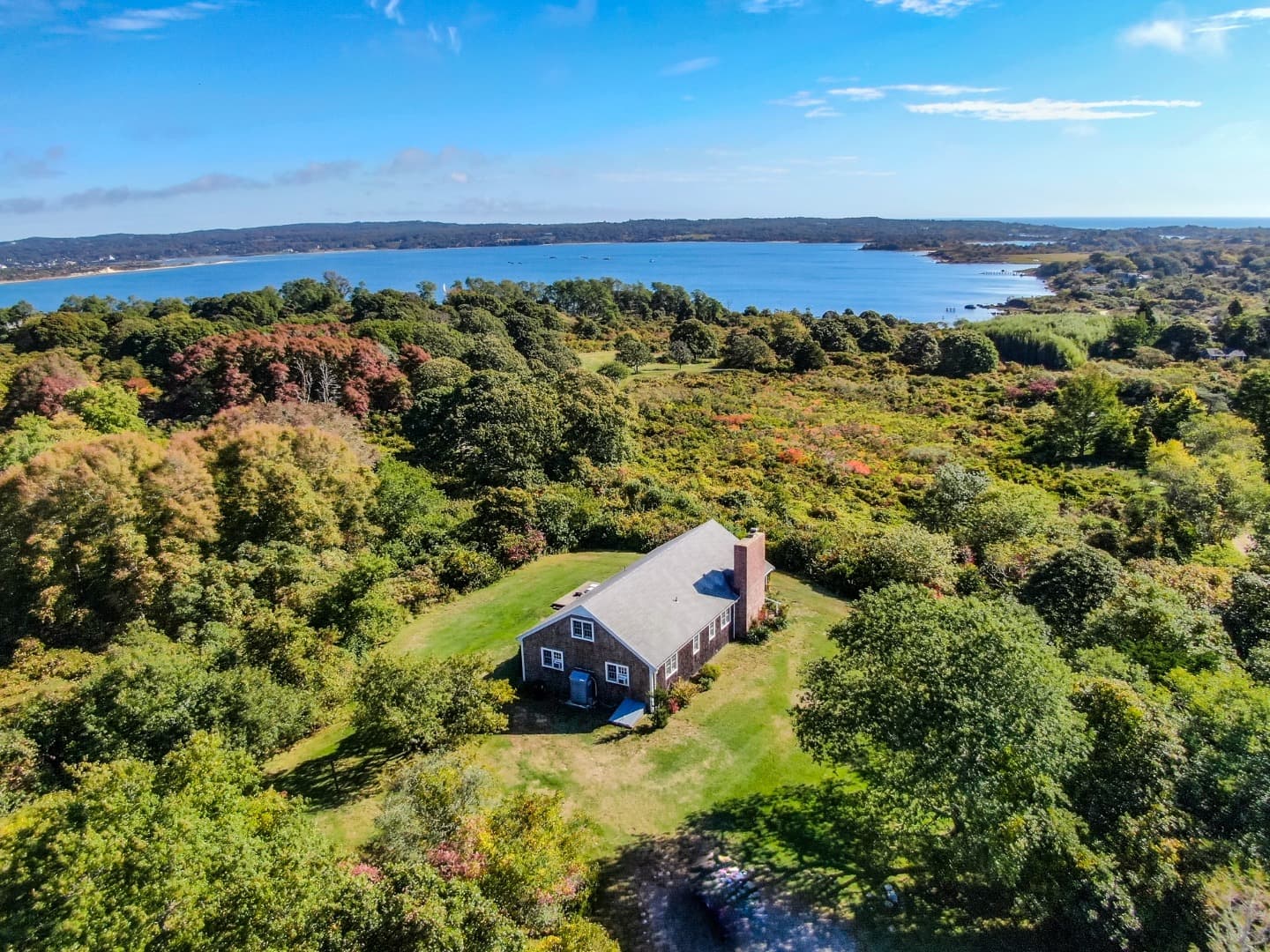 Single Family Residence in North, Aquinnah
3 bedrooms
·
2 bathrooms
·
1568 SqFt
·
3.8 acres
·
MLS #40480
Perched on a hill overlooking Menemsha Pond, this single story cottage is the perfect escape. The living and dining area is bright and sunny, facing the pond for dynamic water views and boasting high ceilings and a wide brick fireplace. A cozy, rustic kitchen sits adjacent to the living space, and a short hallway leads to three bedrooms. The grassy yard is spacious and low maintenance, and the deck offers a perfect place to lounge and enjoy outdoor dining with an amazing view.
Property highlights
Unfurnished
Deck
Water Views
Public Beach
Septic Tank
None
Well Water
Property Details
Association Fee Includes:

Foundation Types:

Crawl space

Interior Features:

InsFloor 1: Large living and dining area, kitchen, a full guest bath, and three bedrooms including a primary en suite.

Link MLS Comments:

Follow State Road past the Aquinnah town line, on the left is a red mailbox with the number #437.

Lot Features:

Spacious, grassy lawn

Assessed Building Value:

303000.00

Assessed Land Value:

1508300.00
Price History
September 02, 2023
$2,500,000
January 31, 2023
$3,250,000
Tax Information
This property was most recently assessed in 2022. It has been assessed at a value of $1,811,300. The annual tax responsibility for this property is $11,000.
Contact an Agent
Phone number
Property Location
©2022 LINK, All Rights Reserved. Not responsible for misinformation or typographical errors. Prices are subject to change without notice. Listed by Compass | MV Team.