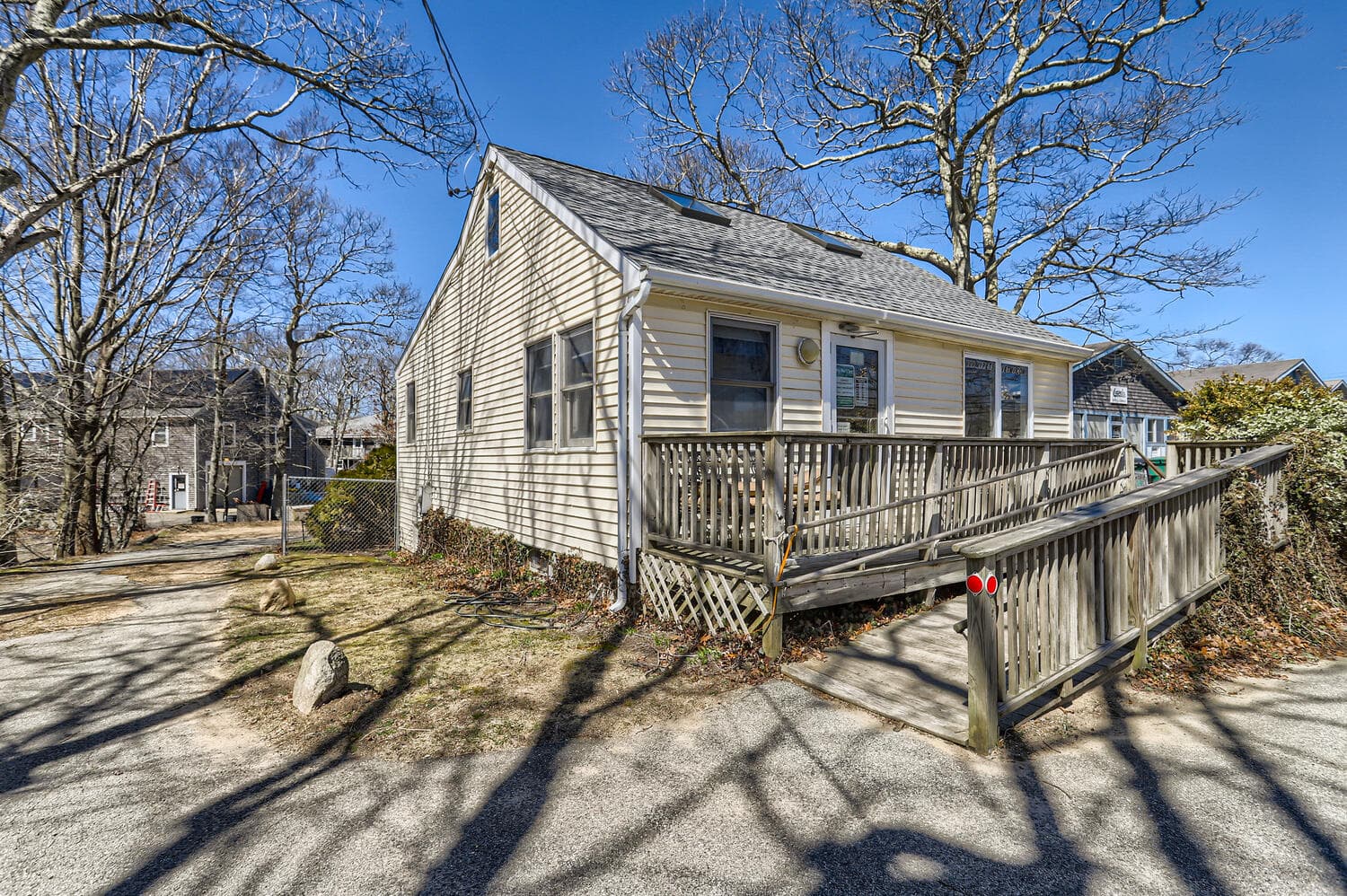 Single Family Residence in Central, Vineyard Haven
1 bedroom
·
1 bathroom
·
922 SqFt
·
0.2399 acres
·
MLS #40687
Excellent occasion to increase your business exposure or start a new one in a desirable active commercial location. This property offers a lot of flexibility for a buyer to expand the existing building or reorganize to suit a different business. A new owner could build their own residence onsite as well as run a business. A super opportunity for employee housing as well. The property is insulated and ready to use year round with a new HVAC system in 2023. Plenty of parking for residential and business use. Septic would allow for 5 bedrooms. A new owner could install an enhanced system for greater bedroom count. Don't miss this rare offering for a commercial location in Tisbury.
Property highlights
Washer
Unfurnished
Deck
Town View
Septic Tank
Cable
Town Water
Property Details
Association Fee Includes:

Basement:

full basement - partially finished with walk out accesslaundry

Foundation Types:

Basement

Interior Features:

A,InsFloor 1: multiple spaces can be re-organized for various uses/living space full bath and loft areaFloor 2: loft area

Parking Features:

yes, a lot of onsite parking

Assessed Building Value:

135900.00

Assessed Land Value:

573500.00
Tax Information
It has been assessed at a value of $709,400. The annual tax responsibility for this property is $4,890.
Contact an Agent
Phone number
Property Location
©2022 LINK, All Rights Reserved. Not responsible for misinformation or typographical errors. Prices are subject to change without notice. Listed by Tea Lane Associates.