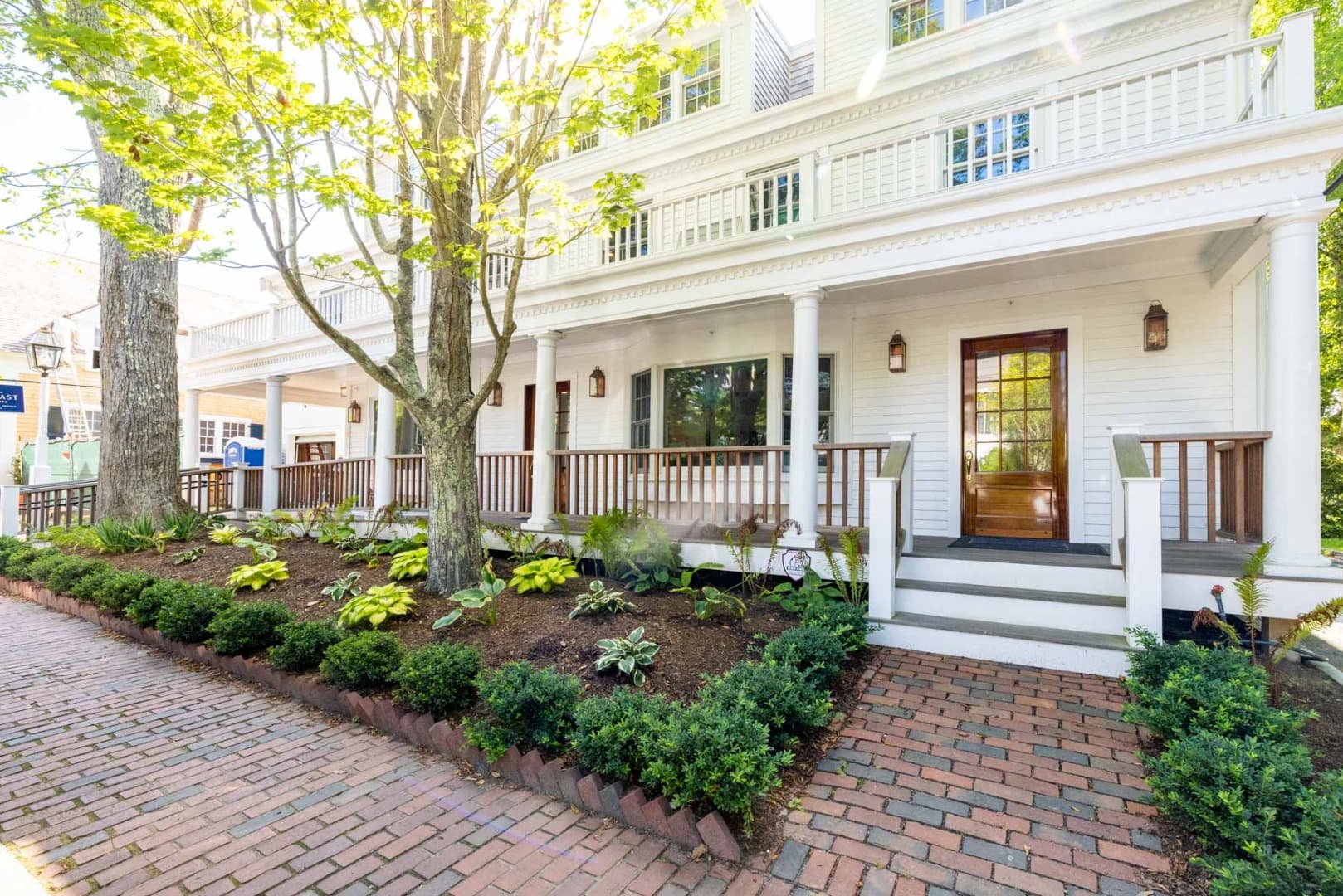 Commercial in Downtown, Edgartown
3 bedrooms
·
4 bathrooms
·
4006 SqFt
·
0.1155 acres
·
MLS #38809
Newly renovated commercial and residential building in Edgartown. Located on N. Summer St., less than a block off Main Street, this handsome building is finishing a complete renovation. The building includes 2 commercial spaces and 2 apartments each with their separate entrances, parking spaces in the rear, and storage spaces in the basement. No detail has been missed from the new appliances, tiles, and HVAC to the copper lanterns outside and the redesigned first floor deck. This is truly a unique property with endless possibilities. There are some leases in place, those can be available upon request.
Property highlights
Unfurnished
Town View
Town Sewer
Cable
Town Water
Property Details
Association Fee Includes:

Basement:

There are 6 storage rooms or varying sizes allowing for each of the commercial and residential units to have locked storage as well as the IT room for the building.

Foundation Types:

Poured Concrete

Interior Features:

AC,InsFloor 1: The approximately 1,400 sq ft of ground floor commercial office space comprises two private offices (each with half bath), 2 large reception areas each with a street facing front door under the covered portico, an internal staircase to a basement storage room and IT room, a separate storage room across the basement hallway and 2 car parking spaces behind the building. The unit also includes a mini kitchen comprising a built-in sink, wine fridge, mini fridge/freezer and dishwasher, as well as built-in cabinetry in the reception room and offices.Floor 2: The second floor office space is approximately 500 sq ft comprised of two offices separated by French Doors and two entry doors to the shared hallway. The office includes a built-in coffee station, a recessed printer station, shelving and a separate private half-bath located in the same hallway. Also on the 2nd floor is an approximately 750 sq ft, one bedroom residence accessed through the street entrance and foyer on the left side of the building. This apartment has a new kitchen with electric range, hood, built-in microwave and dishwasher. The bathroom has an oversize shower, linen closet and a full-size stack washer / dryer. The bedroom can accommodate a king size bed.Floor 3: The penthouse residence is a 2 Bedroom, 2 full baths, apartment of approximately 1100 sq ft. The kitchen has a new electric range, large fridge freezer, dishwasher, built-in microwave, and a central island with stool seating. The apartment also has an east-facing balcony sitting area. The bedrooms can each accommodate a king size bed and have large closet and storage areas. The apartment also has a full size stack washer dryer. The apartment is accessed through the street entrance and foyer on the left side of the building.

Assessed Building Value:

1843300.00

Assessed Land Value:

597300.00
Tax Information
This property was most recently assessed in 2023. It has been assessed at a value of $2,440,600. The annual tax responsibility for this property is $6,150.
Contact an Agent
Phone number
Property Location
©2022 LINK, All Rights Reserved. Not responsible for misinformation or typographical errors. Prices are subject to change without notice. Listed by Wallace & Co. Sotheby's.
Related Properties
There are no properties matching this search. Try adjusting your search criteria.