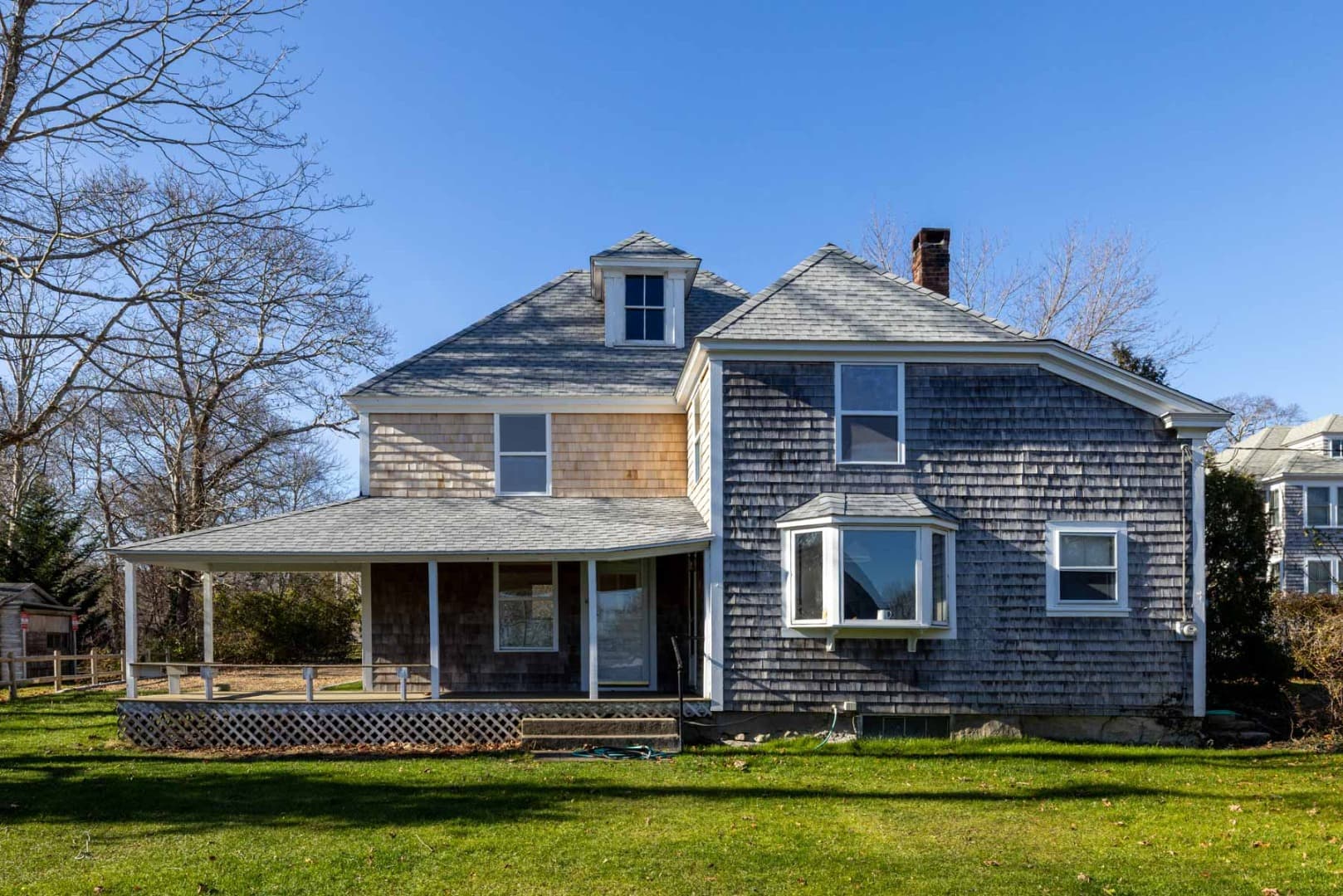 Single Family Residence in Downtown, Vineyard Haven
3 bedrooms
·
2 bathrooms
·
1308 SqFt
·
0.23 acres
·
MLS #40211
A desirable location in Vineyard Haven and just steps away from Owen Little Beach on Vineyard Sound. This home offers privacy and endless possibilities while being close to Downtown Vineyard Haven shops, restaurants, harbor and ferry. The home features an inviting porch overlooking a spacious lawn and peaks of Vineyard Sound in the distance. The first floor includes an eat-in kitchen, dining room, open living room, full bath and a convenient laundry room. The second floor includes 3 bedrooms and a bathroom featuring an antique claw-foot tub. Stairs lead to a 3rd level that can be finished for additional living space. A special place, 26 Daggett Ave awaits a new owner's vision.
Property highlights
Unfurnished
Porch
Public Beach
Patio
Tennis Court
Septic Tank
Cable
Town Water
Property Details
Association Fee Includes:

Basement:

New partially full basement

Foundation Types:

New partially full foundation

Interior Features:

InsFloor 1: Please see floor planFloor 2: Please see floor planFloor 3: Unfinished but could be finished for additional living space. Please see floor plan.

Link MLS Comments:

Main Street to Daggett Ave. Driveway is on the left just after 20 Daggett Ave. (NOTE: Showings start July 5th)

Lot Features:

Private yard and updated landscaping

Parking Features:

Private driveway

Possible Use:

New 4 Bedroom Septic Installed

Assessed Building Value:

384700.00

Assessed Land Value:

367000.00
Price History
October 21, 2022
$1,275,000
October 18, 2022
$1,050,000
Tax Information
This property was most recently assessed in 2023. It has been assessed at a value of $751,700. The annual tax responsibility for this property is $5,500.
Contact an Agent
Phone number
Property Location
©2022 LINK, All Rights Reserved. Not responsible for misinformation or typographical errors. Prices are subject to change without notice. Listed by Wallace & Co. Sotheby's.