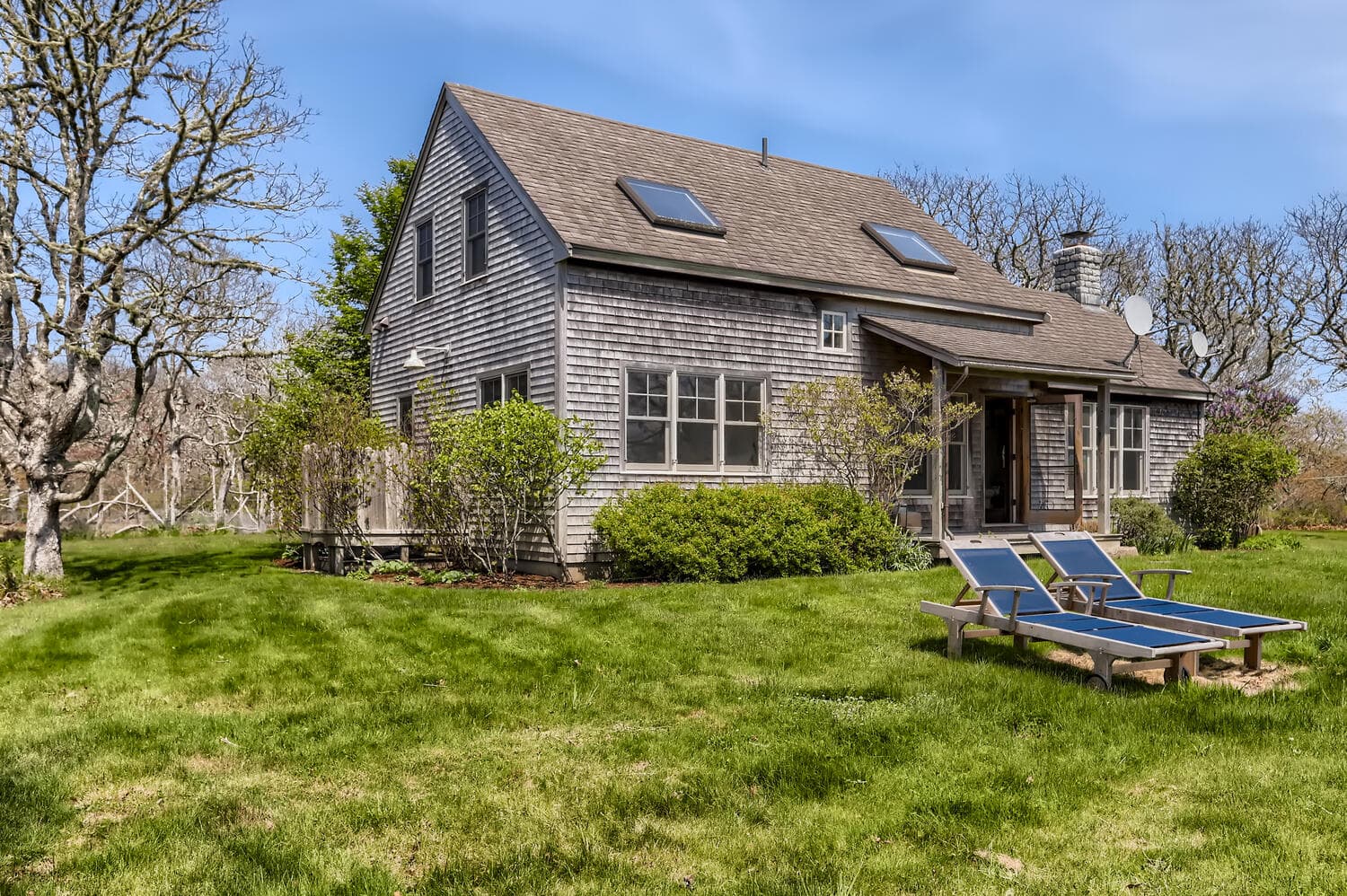 Active Under Contract
Single Family Residence in South, Chilmark
2 bedrooms
·
2 bathrooms
·
1164 SqFt
·
3.88 acres
·
MLS #40664
This South Mountain built home within walking distance to Black Point Beach is a sandy beach lover's dream. With two bedrooms and two bathrooms on just over 3.8 acres, a new owner will have room to expand. The lot size allows for a main house and guest house with a special permit (and a five year wait) and the five bedroom septic provides easy expansion. This little gem has an open floor plan, exposed beams, hardwood floors and a stone edged fireplace centering the living room. There is an abundance of south facing light on this private and generous sized lot in Chilmark. Property includes a Black Point Beach key valued at $425,000.
Property highlights
Washer
Unfurnished
Private Beach
Garden
Patio
Porch
Public Beach
Septic Tank
Cable
Well Water
Property Details
Association Fee Includes:

Basement:

5' crawl space with the systems

Foundation Types:

poured concrete

Interior Features:

Ins,OShFloor 1: Bedroom, shower bath, kitchen, living room with high ceilingsFloor 2: Open area great for an office or extra sleeping space, full bath and private bedroom

Link MLS Comments:

Do not go please without being accompanied by broker, people in residence. Thank you!

Lot Features:

shared driveway easementGrassy and landscaped

Assessed Building Value:

317600.00

Assessed Land Value:

698300.00
Tax Information
This property was most recently assessed in 2023. It has been assessed at a value of $1,015,900.
Contact an Agent
Phone number
Property Location
©2022 LINK, All Rights Reserved. Not responsible for misinformation or typographical errors. Prices are subject to change without notice. Listed by Tea Lane Associates.