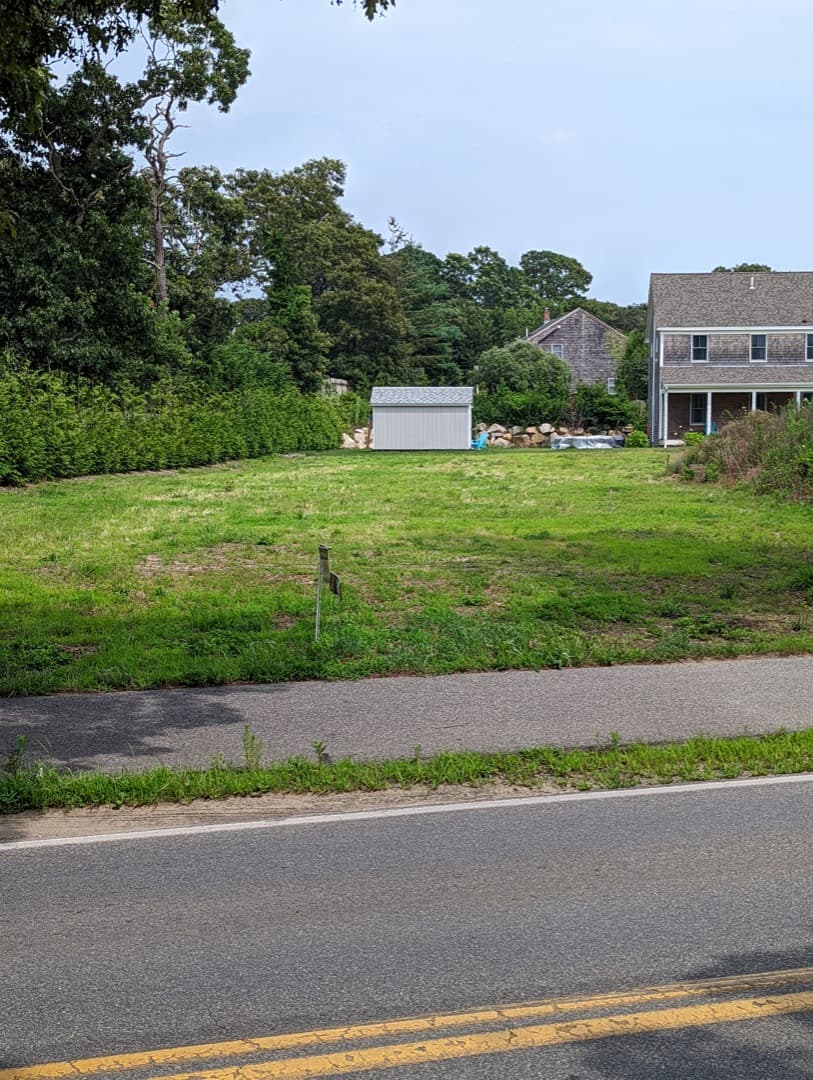 Closed
Unimproved Land in Central, Oak Bluffs
0.2738 acres
·
MLS #39479
·
MLS #39479
Cleared, level, buildable lot in Oak Bluffs on Martha's Vineyard. Electric already brought to the property with cable and telephone accessible. 4 bedroom septic design previously approved. Buyer will need to reapply for permit; good for three years. Border row of Arborvitae planted along one boundary line. 15 minute walk to town, local beach, elementary school, and library. Bike path runs along front of property. Town water. Adjacent lot, 112 County Rd., is also available. $750,000. 4 bedroom septic design, buyer will need to reapply for permit. Owner willing to reduce price to $650,000 if buyer is purchasing both lots.
Property Details
Association Fee Includes:

Assessed Building Value:

0.00

Assessed Land Value:

350100.00
Tax Information
This property was most recently assessed in 2022. It has been assessed at a value of $350,100.
Contact an Agent
Phone number
Property Location
©2022 LINK, All Rights Reserved. Not responsible for misinformation or typographical errors. Prices are subject to change without notice. Listed by Laer Realty Partners.