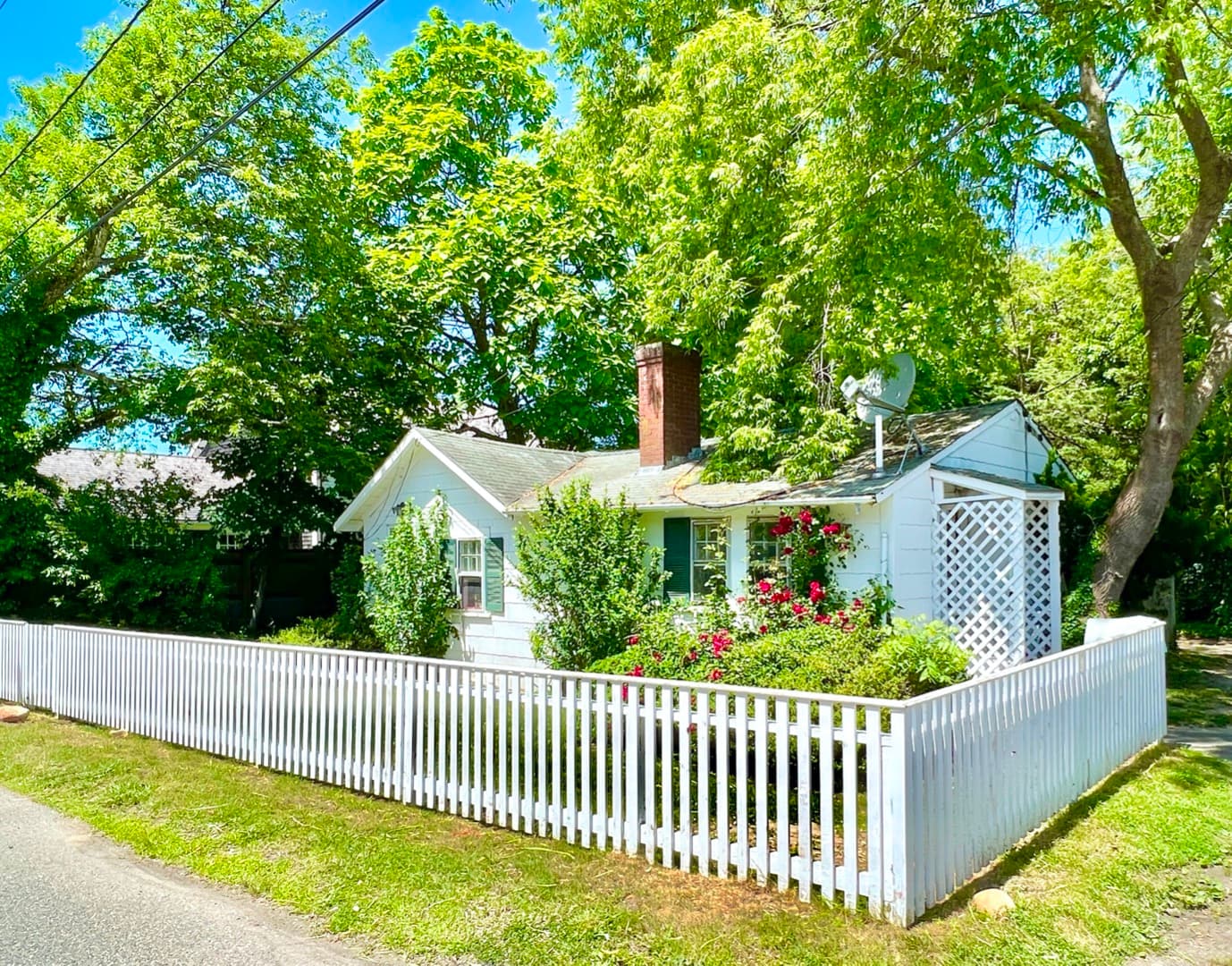 Single Family Residence in Downtown, Edgartown
3 bedrooms
·
2 bathrooms
·
1320 SqFt
·
0.1603 acres
·
MLS #38737
EDGARTOWN HISTORIC DISTRICT - In town House and Guest house - Two cottages - One behind the other. Town Sewer is on Norton Street. Once property is tied in to Town Sewer, four bedrooms will be allowed. Driveway Easement shared with neighbor. Tenants in place in each cottage.
Property highlights
Unfurnished
Garden
Septic Tank
Cable
Town Water
Property Details
Association Fee Includes:

Basement:

Partial Basement under front cottage.

Link MLS Comments:

Pease's Point Way South to Norton Street. Cottages are on the left hand side, third property in from Pease's Point Way South. Cottages are set one behind the other.....not side by side. 24 hour notice required. Showings after 11:30am. Lease in place on each property until September 2022. Properties need updating.

Lot Features:

Driveway Easement with Neighbor at 9 Norton StreetYes

Parking Features:

Yes - Easement - shared Driveway that is partially over subject property and neighbors at

Assessed Building Value:

250000.00

Assessed Land Value:

1660500.00
Price History
August 30, 2021
$2,995,000
Tax Information
This property was most recently assessed in 2023. It has been assessed at a value of $1,910,500. The annual tax responsibility for this property is $4,815.
Contact an Agent
Phone number
Property Location
©2022 LINK, All Rights Reserved. Not responsible for misinformation or typographical errors. Prices are subject to change without notice. Listed by Alisan Lohan-Conway Properties.