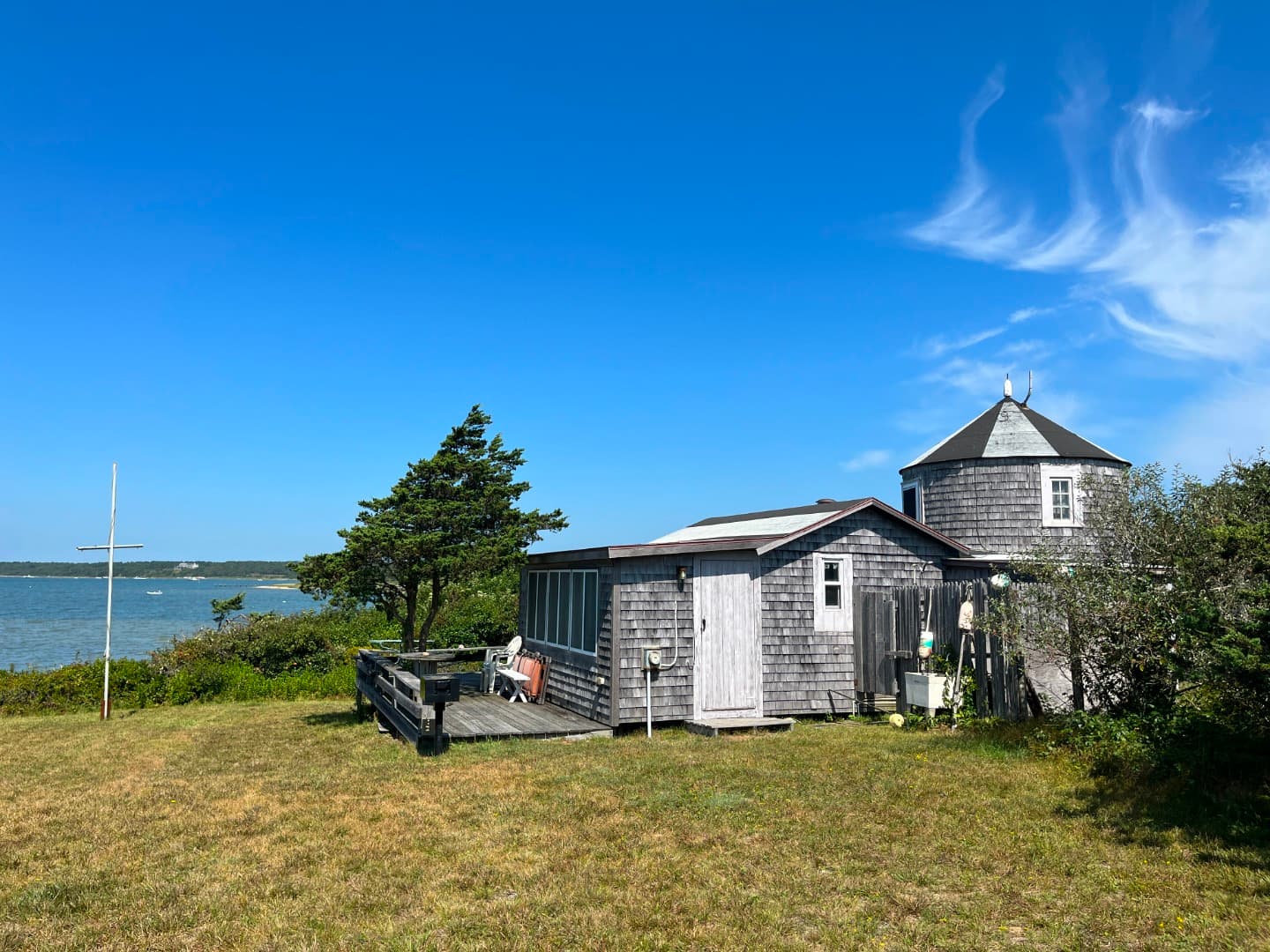 Single Family Residence in Chappy, Edgartown
2 bedrooms
·
601 SqFt
·
0.97 acres
·
Constructed 1955
·
MLS #40049
A unique treasured Chappaquiddick two bedroom cottage with an attached Silo. Much beloved SILO BY THE SEA has been in the same family for half a century.Sweeping water views and beach at your feet on Katama Bay and the Atlantic access and beach beyond.The best of both worlds. Beautiful natural ponds and protected conservation lands nearby. Unobstructed views of the water and the stars. Immediate access to the calm waters of Katama Bay or the excitement of the Atlantic barrier beach . The fishing is superb! The simpler life which the Island once embraced is an appealing escape in the midst of a hectic world. Launch your boat in the Bay or go fishing at the oceans's edge, or stroll the beaches. Two bedrooms in the Silo Cottage, a half bath and outdoor shower.This listing is for the Silo cottage and lot plus two additional adjacent land parcels included in the price, one for the beach and one for the well. The cesspool has passed Title V.If changes are made, the Buyer will want to upgrade the septic and any changes to the Cottage will require special permits. The Cottage will remain two bedroom with possible permission to increase by 10% size, or 60 SF such as a bump out for kitchen or bath. The Seller wishes to sell AS IS.A complete communication with land sea and stars. Unforgettable and RARE.
Property highlights
Stove
Unfurnished
Public Beach
Water Views
Deck
Private Beach
Harbor View
Septic Tank
Satellite
Well Water
Property Details
Association Fee Includes:

Fireplace Features:

woodstove

Interior Features:

OSh,WdStoveFloor 1: kitchen, living room ,half bath and bedroomFloor 2: bedroom loft

Link MLS Comments:

showings must be by appointment and accompanied by the Broker.

Lot Features:

lawn to waterfront

Assessed Building Value:

65300.00

Assessed Land Value:

1511700.00
Price History
November 08, 2023
$2,000,000
August 25, 2022
$2,300,000
Tax Information
This property was most recently assessed in 2023. It has been assessed at a value of $1,577,000. The annual tax responsibility for this property is $4,100.
Contact an Agent
Phone number
Property Location
©2022 LINK, All Rights Reserved. Not responsible for misinformation or typographical errors. Prices are subject to change without notice. Listed by Feiner Real Estate.