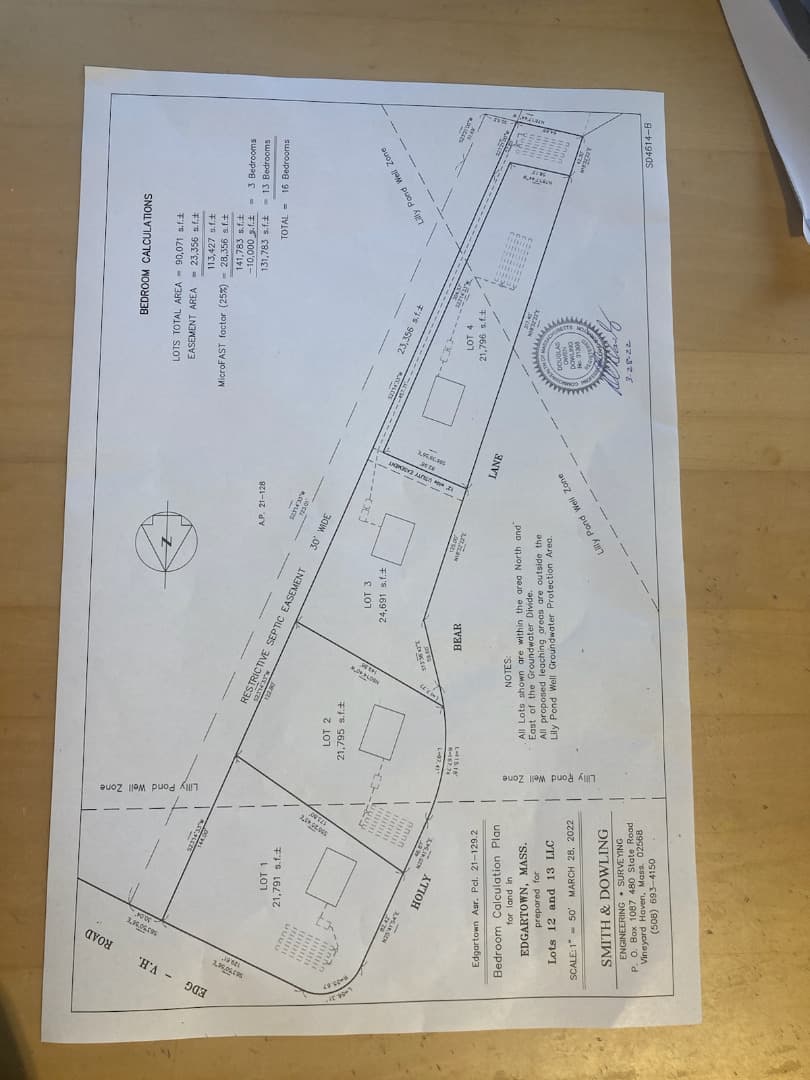 Unimproved Land in Central, Edgartown
0.5002 acres
·
MLS #39525
·
MLS #39525
One lot listed here, but 2 more are available. Each lot has a 4 bedroom septic permit approved. Town water available to each lot, and electricity. There is a $250 annual membership in the Holly Bear Lane Road Association required, and Owner may record house design covenants on these 4 lots prior to a P&S being executed. Broker has a partial ownership interest in property. Broker is also a builder and can give a land/house package price. Note: $3,189,000 new spec home now on market being built just across the Street and also next to this lot.
Property Details
Association Fee Includes:

annual dues

Link MLS Comments:

When entering Holly Bear Lane, these 4 lots are on your left. Across Edgartown Road is the C. Tuttle Reserve with a beautiful public beach, about a 12 minute walk from property. On far end of property are walking trails and a short walk to Vineyard Golf club, a private country club. Please call for more details,

Assessed Building Value:

0.00

Assessed Land Value:

89000.00
Tax Information
This property was most recently assessed in 2021. It has been assessed at a value of $89,000. The annual tax responsibility for this property is $1,000.
Contact an Agent
Phone number
Property Location
©2022 LINK, All Rights Reserved. Not responsible for misinformation or typographical errors. Prices are subject to change without notice. Listed by Nab's Corner.