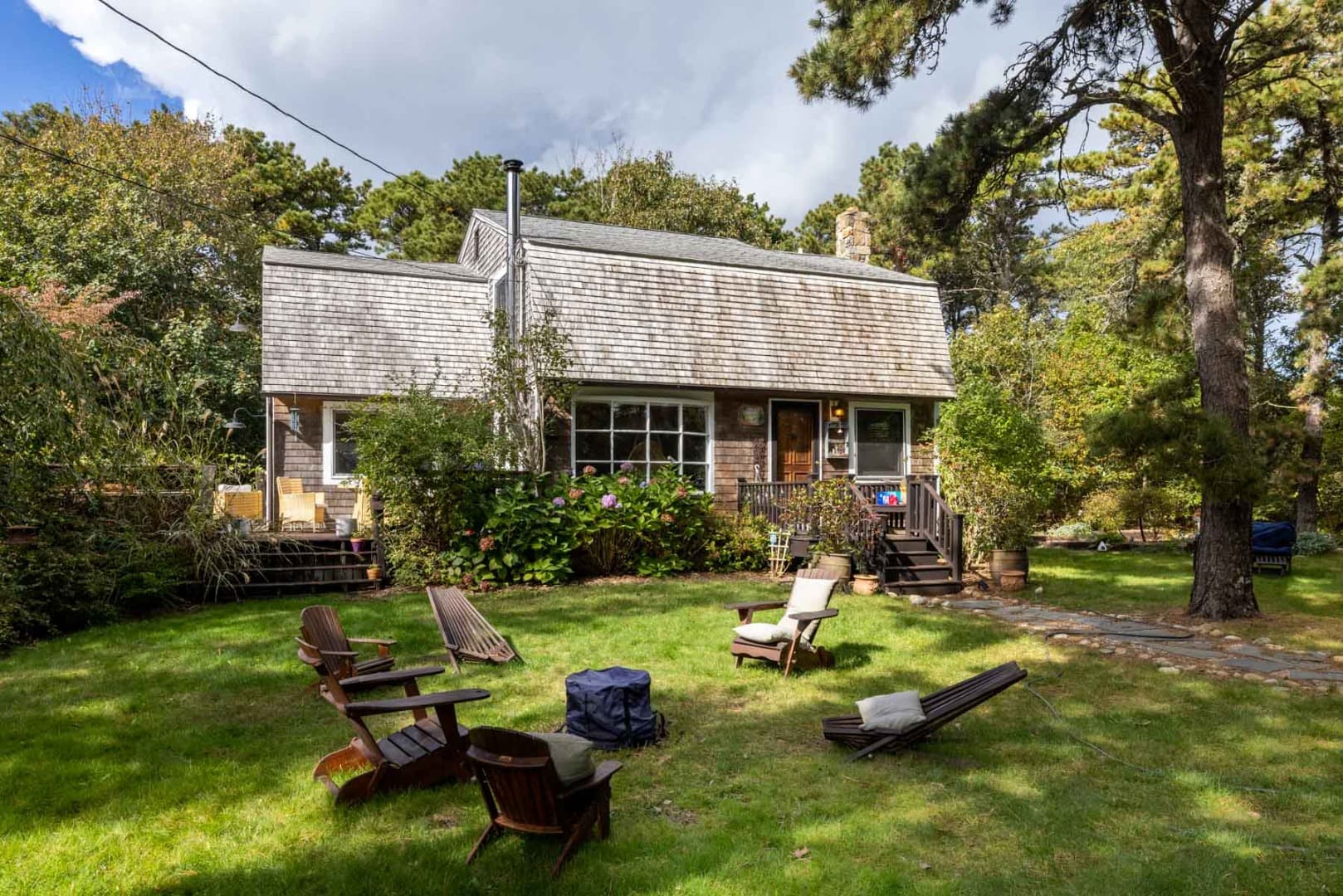 Single Family Residence in Katama, Edgartown
4 bedrooms
·
2 bathrooms
·
1800 SqFt
·
0.97 acres
·
MLS #36495
This inviting and sun filled four bedroom, two full bathroom home is set back from the road on nearly 1-acre. The first floor features an open kitchen great for entertaining with a small sitting area and wood stove. An additional living room, with large French doors to allow ample sunlight to fill the room is connected to the kitchen and maintains a full bath and small office space as well. The large wrap around deck is perfectly positioned for dining off the kitchen or relaxing off the living room. The second floor offers four bedrooms and a second full bathroom. Once connected to town water and sewer, the property can support 7-bedrooms. Located a short distance to both Downtown Edgartown and South Beach, this home offers both convenience and privacy.
Property highlights
Unfurnished
Deck
Garden
Public Beach
Septic Tank
Cable
Well Water
Property Details
Association Fee Includes:

Foundation Types:

Full Basement - Unfinished

Interior Features:

Ins,OSh,WdStoveFloor 1: Open kitchen, living room, dining area and additional TV room with full bathroomFloor 2: 4-bedrooms, 1 full bathroom

Assessed Building Value:

535900.00

Assessed Land Value:

620700.00
Tax Information
This property was most recently assessed in 2023. It has been assessed at a value of $1,156,600. The annual tax responsibility for this property is $3,219.
Contact an Agent
Phone number
Property Location
©2022 LINK, All Rights Reserved. Not responsible for misinformation or typographical errors. Prices are subject to change without notice. Listed by Wallace & Co. Sotheby's.