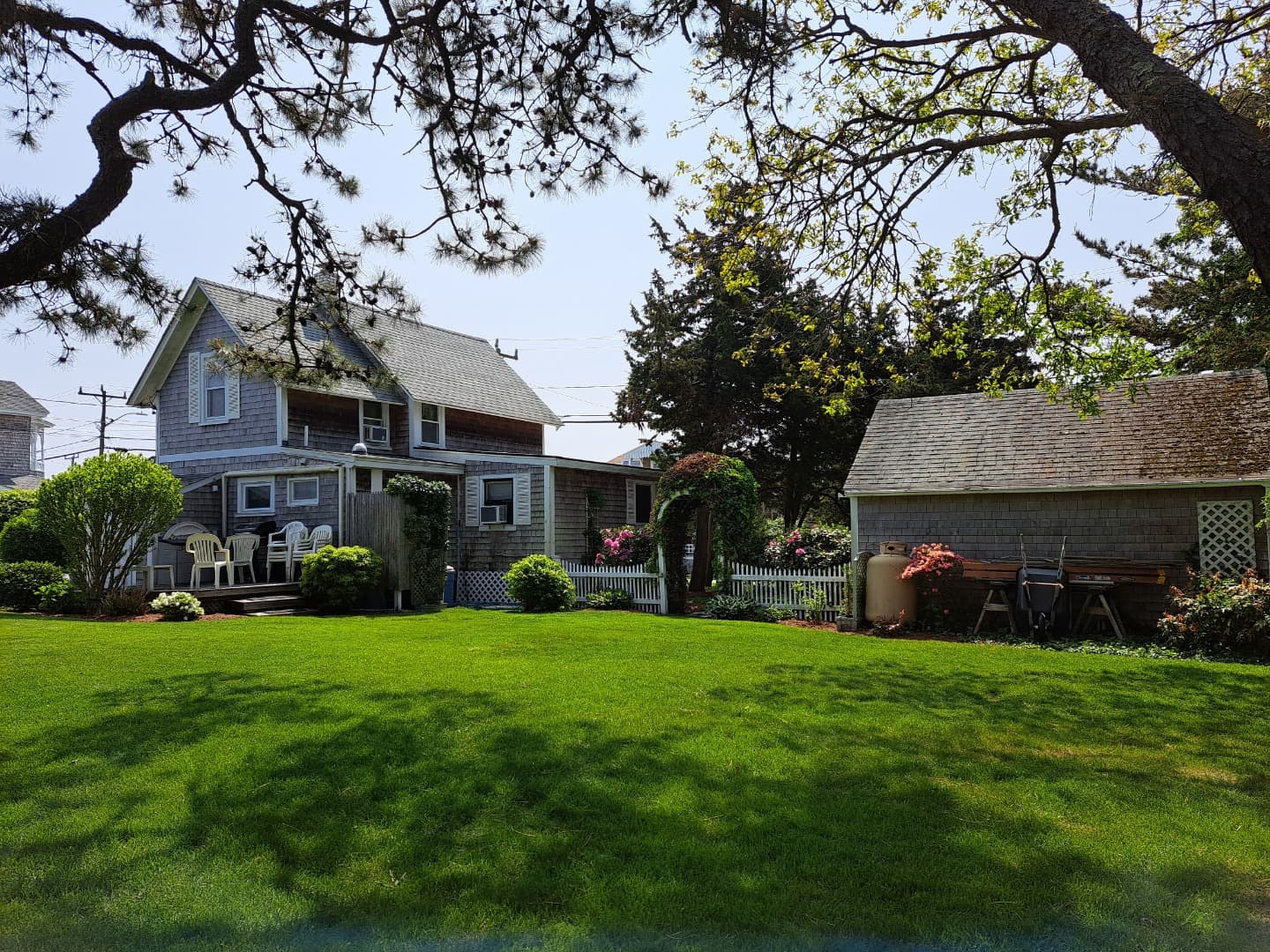 Withdrawn
Single Family Residence in Downtown, Oak Bluffs
3 bedrooms
·
1 bathroom
·
955 SqFt
·
0.16 acres
·
MLS #40826
DEADLINE for all offers is Labor Day!! This adorable 3-bedroom house is walking distance to Inkwell Beach, downtown Oak Bluffs and the ferry! Located in a fantastic neighborhood with TONS of potential and possible room for expansion! This house has been in the same family for almost 100 years. The yard has mature plantings, large detached shed with a cedar closet and a wonderful front porch. Title 5 in hand. Owners in residence so please allow 24-hour notice for all showings. Owners want to close no sooner than October. Call Wendy (978) 391-9903.
Property highlights
Stove
Unfurnished
Public Beach
Porch
Garden
Water Views
Ocean View
Septic Tank
Cable
Town Water
Property Details
Association Fee Includes:

Interior Features:

Ins,Irr,OSh,WdStoveFloor 1: Living Room, Master Bedroom, Kitchen, Full Bathroom and lovely Sun PorchFloor 2: 2 bedrooms and 1/2 bath

Link MLS Comments:

From Oak Bluffs ferry terminal, head south on Seaview Ave about 1/2 mile. Take right onto Canonicus Avenue, 5th house on right.

Assessed Building Value:

318400.00

Assessed Land Value:

915400.00
Tax Information
This property was most recently assessed in 2023. It has been assessed at a value of $1,233,800. The annual tax responsibility for this property is $6,550.
Contact an Agent
Phone number
Property Location
©2022 LINK, All Rights Reserved. Not responsible for misinformation or typographical errors. Prices are subject to change without notice. Listed by Anchor Realty of Martha's Vineyard.