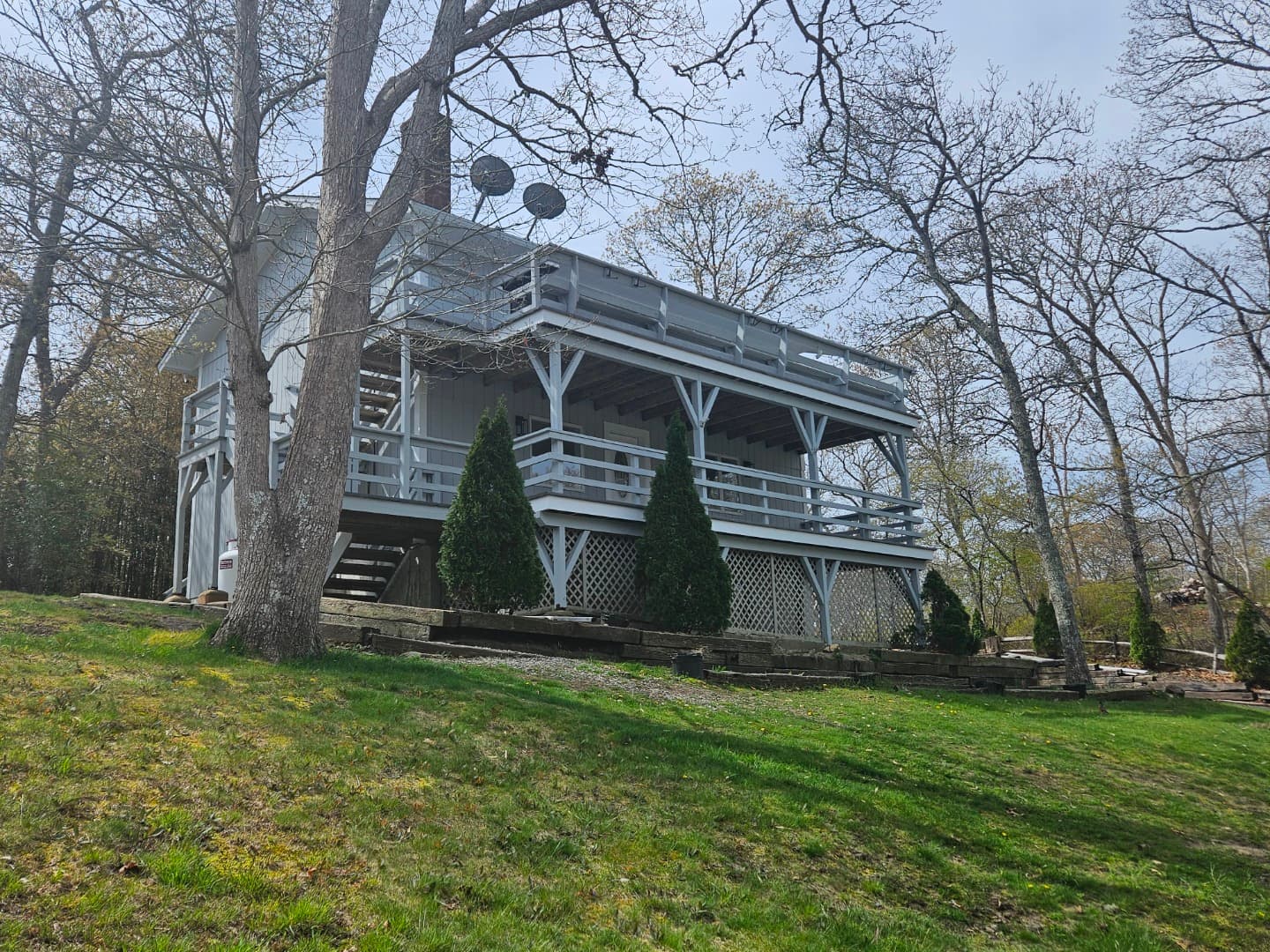 Single Family Residence in Central, Vineyard Haven
6 bedrooms
·
3 bathrooms
·
3000 SqFt
·
0.365 acres
·
MLS #40733
Located on a hill in a quiet neighborhood this property is just blocks from Main Street Vineyard Haven, the Lagoon, and the ferry. Spacious 6 bedroom home offering three levels of living space. Painted inside and out, floors refinished and ready to go. Perfect for employee housing, year round living or a vacation home.
Property highlights
Unfurnished
Septic Tank
Satellite
Town Water
Property Details
Association Fee Includes:

Basement:

1 bedroom 1 bath private living space and 1 bedroom with access to floors above and safety egress.

Foundation Types:

Original

Interior Features:

Floor 1: Main level with remodeled kitchen bath and 2 bedrooms floors refinishedFloor 2: Top floor with living area and 2 bedrooms and 1 bath

Link MLS Comments:

Dunham to address

Assessed Building Value:

459900.00

Assessed Land Value:

358200.00
Tax Information
This property was most recently assessed in 2023. It has been assessed at a value of $818,100. The annual tax responsibility for this property is $6,146.
Contact an Agent
Phone number
Property Location
©2022 LINK, All Rights Reserved. Not responsible for misinformation or typographical errors. Prices are subject to change without notice. Listed by Laer Realty Partners.